Hey y'all! I am so glad you're here! Easter has passed, and spring is in the air! Can you feel that itch for summer where you are? I wore shorts for the first time this weekend, and it was wonderful! Today I am finally sharing something that has honestly gotten out of hand. What do I mean by that? Well, let me explain. Do you ever start something and then just stall for a while until you almost forget about it? That's pretty much what happened to me.
I decided to shuffle things around between our bedroom and guest bedroom right around New Years. I bought new bedding for our room, moved the old bedding into the guestroom, and promptly left it at that. Never mind that I wanted to get new lamps and possibly new nightstands. I just went on for a few months halfway done with what I was doing. #typical
So here's a photo I shared a while back on my review of some bedsheets, but it gives you an idea of what it looked like beforehand.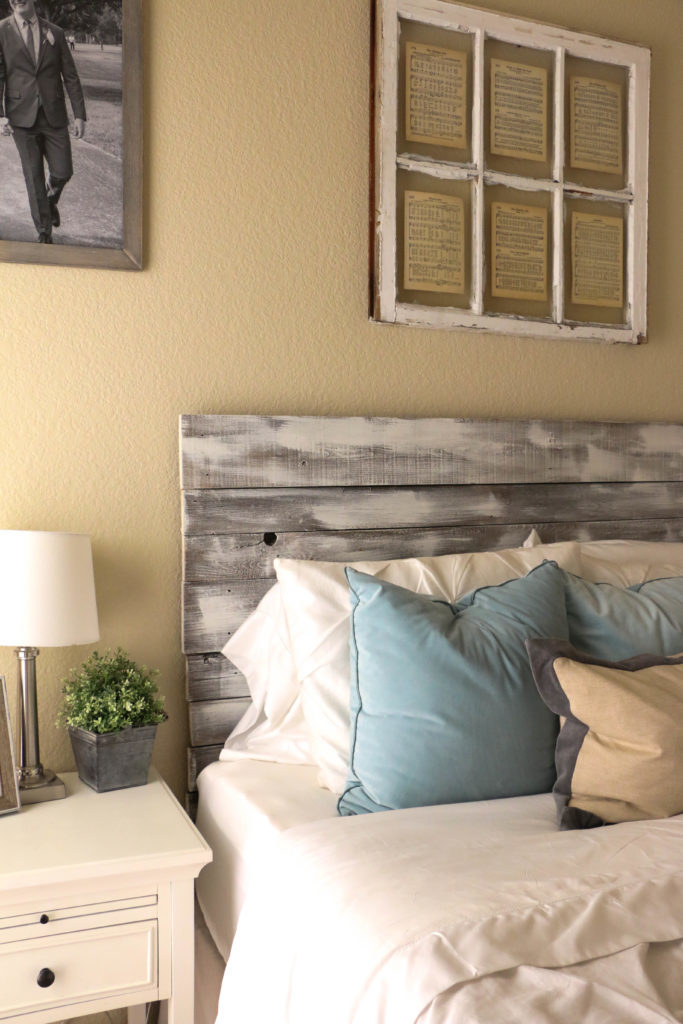 The lamps were too small, and the modern look wasn't really my taste anymore anyway. The pillows, while comfortable, were more colorful than I was hoping for, and I wanted something more soothing. So, I ended up with this: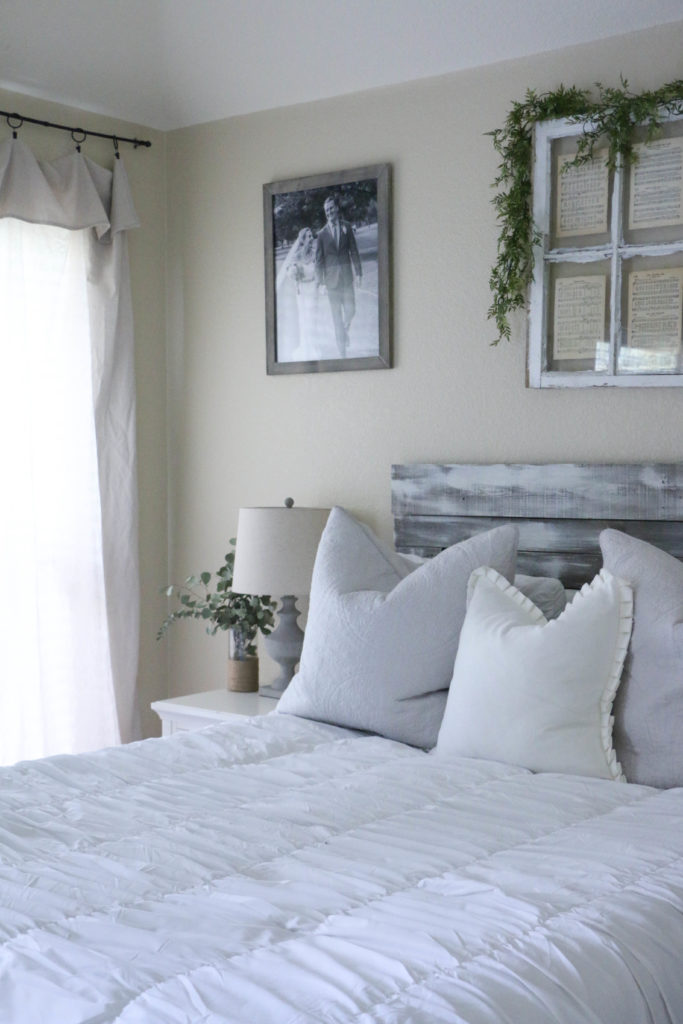 All the bedding (throw pillows and comforter) came from TJMaxx. I can't find the exact link on their site because of the nature of the store. The lamps were purchased at HomeGoods.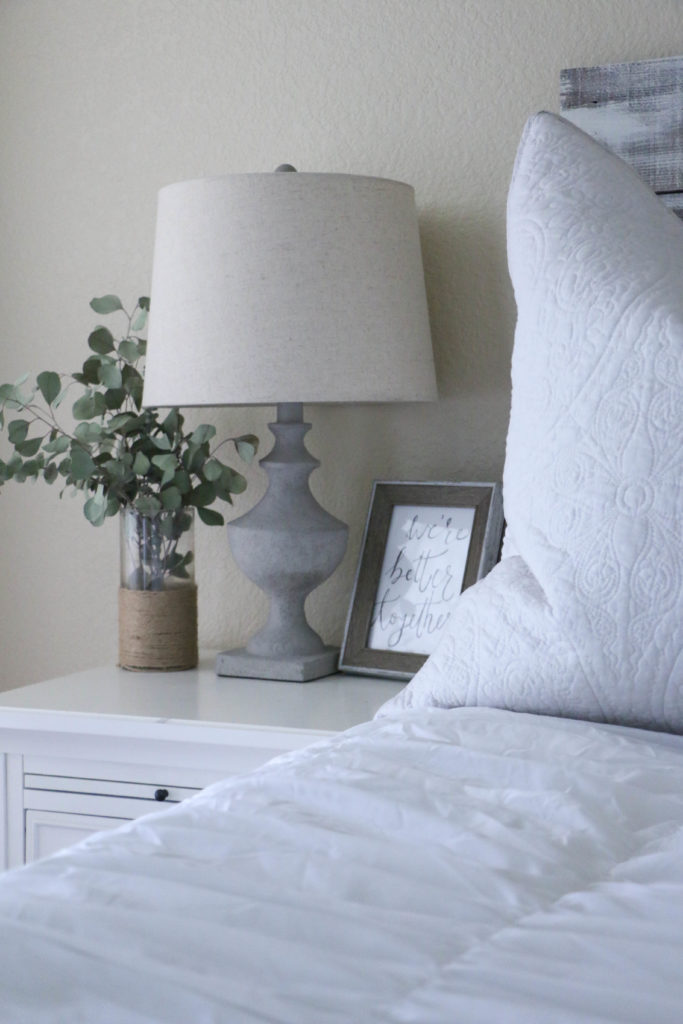 The lamps match my personal style much better, and they are sized a little better than the old ones were.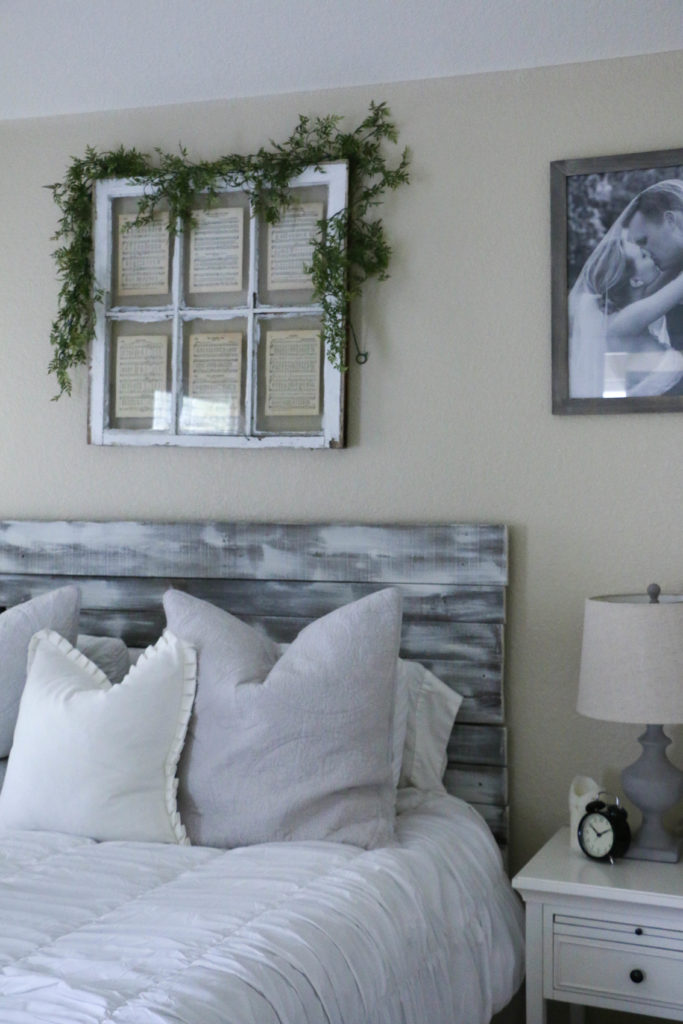 I also added some faux greenery to the top of the window which I think helps to add a bit of dimension. The garland is from Hobby Lobby.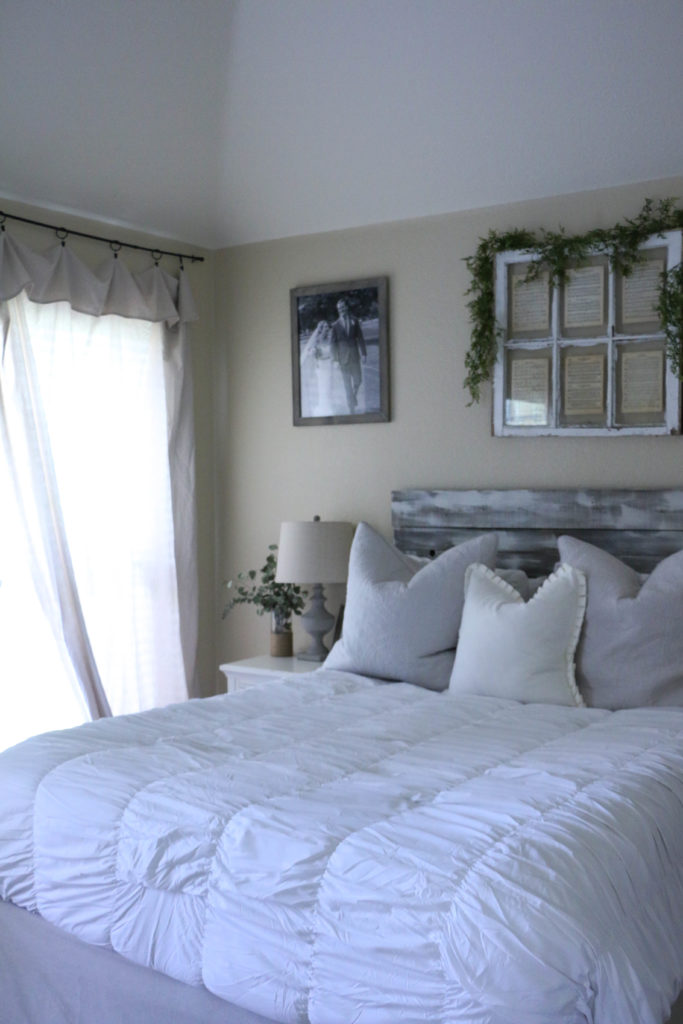 The overall vibe I was looking for was calm and peaceful, with a farmhouse flair. I think I pretty well accomplished that goal.
Now of course, because I am all too cheap, I didn't want to spend much money on this refresh. So I listed random household items on my local Facebook Swap page and made money to purchase the things I wanted! If nothing else, it was a creative way to spend a small amount of money! I ended up keeping the nightstands the same. I may eventually change them out, but the budget didn't allow it at the moment.
So there it is! My super simple but super prolonged project! In case you missed it, you can read all about how I made that headboard myself here. That little DIY is still working for us, and I love the simplicity of it. Oh, and it was free. So that's a win in my book.
Thanks for stopping by the blog today! That's all for today, have a fabulous day!