Hello, hello! I'm so glad you're here! Can you believe it's already a new year? I've been pretty quiet around here for a while, but I think you'll be hearing from me a bit more from now on… I have some great stuff planned!
So anyway…as I type this up, it's the end of the first week of the year. I have been off work this week, which is always great, and it's motivated me to get a bunch of things done around the house. I always like to take this time to reset. I'm known to purge all kinds of things and organize like crazy right after new years. Each year, I do a little more or do something a little different, in hopes that eventually my home will be perfectly organized. It may take me ten years, but I'm getting there, right?
On New Year's Eve, I picked up this book, A Simplified Life by Emily Ley. First of all, the book cover is my style to a T. Of course I'm not one to judge a book by it's cover, but the cover was speaking to me! So the premise is, get rid of all the excess in multiple areas of your life and live simpler. Sounds good, right? Y'all. This book has got me so motivated to clean, simplify, and get rid of all kinds of things. I have set out to purge my entire house of stuff, and even though I've only just started, it feels amazing!
I started in the bedroom, just cleaning trash and getting rid of all kinds of things. I got a new set of sheets (totally not recommended by the book, but just so happened to purchase at the same time that I was reading) so things feel fresh and clean, and then I cleared my nightstand to have more room for a book, or my phone, etc. It looks bare, but also so clear, like there's room to breathe.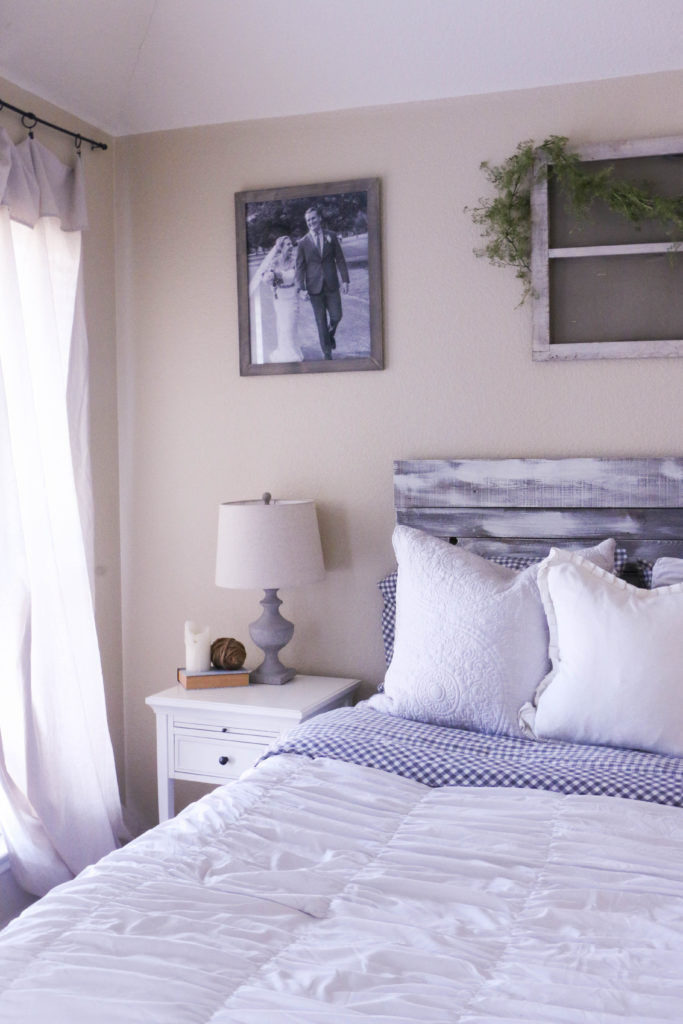 That's my overall goal for my home this year. Less cluttered, more room to breathe. My decorating style can lean toward the cluttery side, even though things are just as I planned them to be, I know it can look busy. I want to be more intentional about creating spaces that aren't as busy looking. If nothing else, it'll give me less dusting to do!  Last year (or was it two years ago? yeesh.), I read this book, The Life Changing Magic of Tidying Up by Marie Kondo. Also a great read if you're looking to get organized this time of year.
That's all for today, friends, have a fabulous day!
*This post may contain affiliate links, but as always, all opinions are my own.