Hey y'all! I am just coming out of a great weekend, and while it's fresh on my mind, I wanted to share with you everything! This weekend I had a show with Vintage Market Days, which is my favorite event, both as a shopper and as a vendor. This was my second show with VMD, and I have continued to learn so much now that I have two shows under my booth. I still would consider myself a novice by all means, but I'd love to share the top five things I've learned, should you ever consider running a booth yourself!
Style the booth like a room. 
The first thing you want to do is think about your booth as a room. You don't want to just randomly place furniture around a room in your house and call it a day. You think carefully about walkways, flow, and how you decorate. Think carefully about how to piece things together. I added walls to the back of my booth, a portable faux shiplap backdrop that I could hang things on. This created not only the feeling of being in a defined space, but also gave me vertical space to display things on. That is huge! Your house has walls where you hang things, so should your booth! You may be placed up to a wall, but chances are, you'll be backed up against another booth or an ugly wall. Put something up so you can make your booth look homey! The shiplap walls were a big hit, and I am so impressed with how Ethan made these!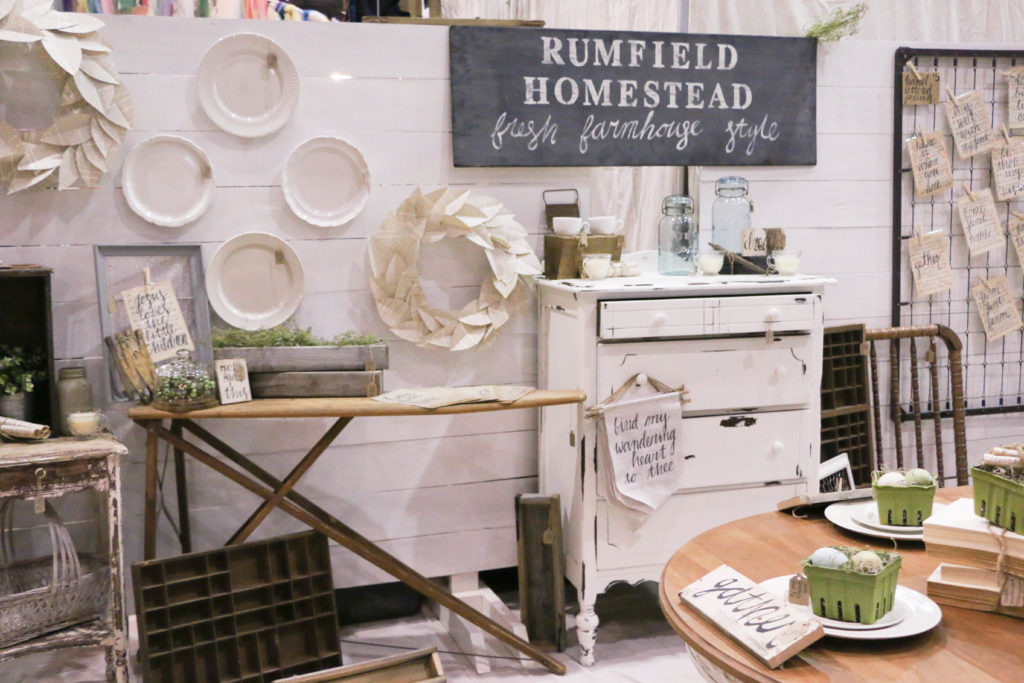 Think big! (But also small.) I would consider myself to run a redesigned furniture booth. However, not everyone who walks into a market is going to be in the market for (or have money for) a large furniture piece. I don't know how many times people walked by my booth to admire my farmhouse table but walked away saying but I don't need a table. People won't usually spontaneously purchase a large furniture piece, but they will buy something small. Have items at all price points! I had pieces ranging from three to five hundred dollars. Make your items mass appeal. This doesn't mean you have to offer things that aren't true to your style, but bring things in that can match anyone's price point. Even though I have furniture in my booth, I made most of my sales on small items.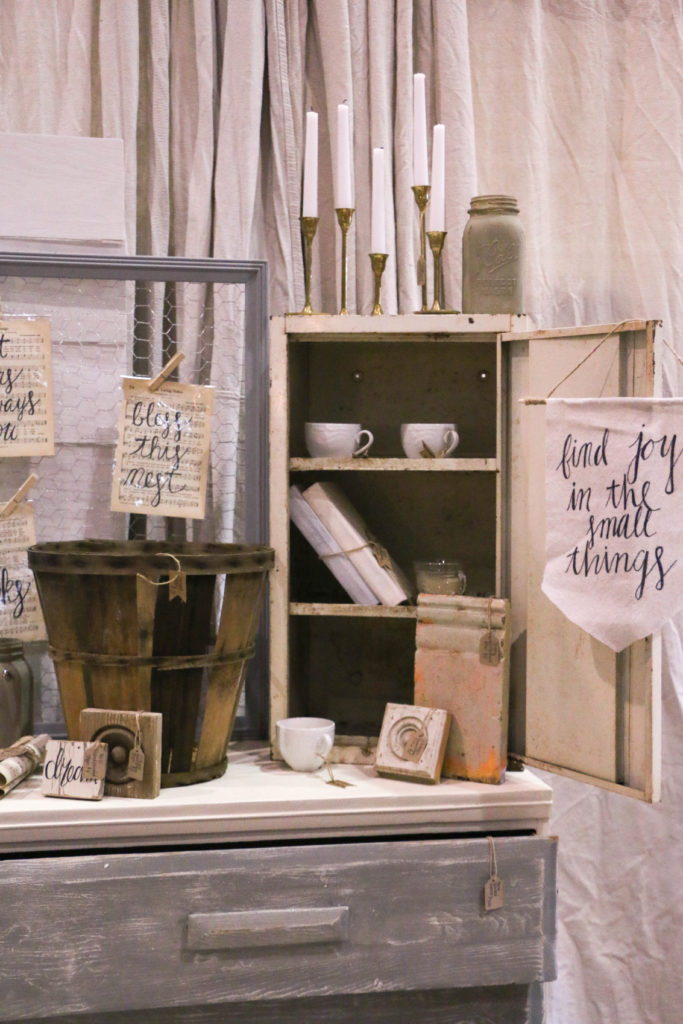 Constantly rearrange. 
Things will sell. Even if you have your booth perfectly styled before the market starts, things will sell and leave gaping holes in your booth. You have to be quick on your feet and be able to move things around to constantly make the booth presentable. Another vendor gave me some great advice this weekend and told me not to be afraid to rearrange during the show. It will make shoppers less intimidated to come in and check things out, plus it brings different items to the attention of shoppers if they walk by more than once. Someone may think they've seen everything, but when you rearrange, they may notice something they haven't seen the first time around. They're much more likely to stop and shop!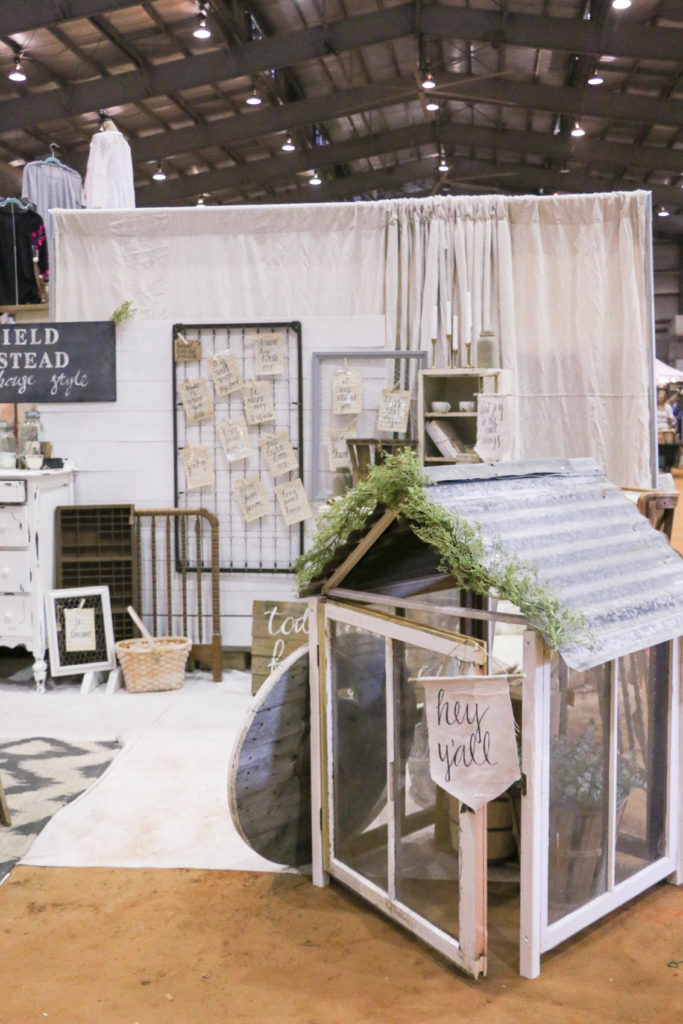 Make friends with other vendors! 
Other vendors are a wealth of knowledge. Everyone has different experiences and expertise, and they all have something to offer. And the best part is that if you're warm and friendly, they'll be warm and friendly in return! As someone just starting out, this is huge! They are so generous with advice and tips, especially those who have been doing things for a while. You never know who you're going to be set up next to, so make sure you learn everything you can from those around you!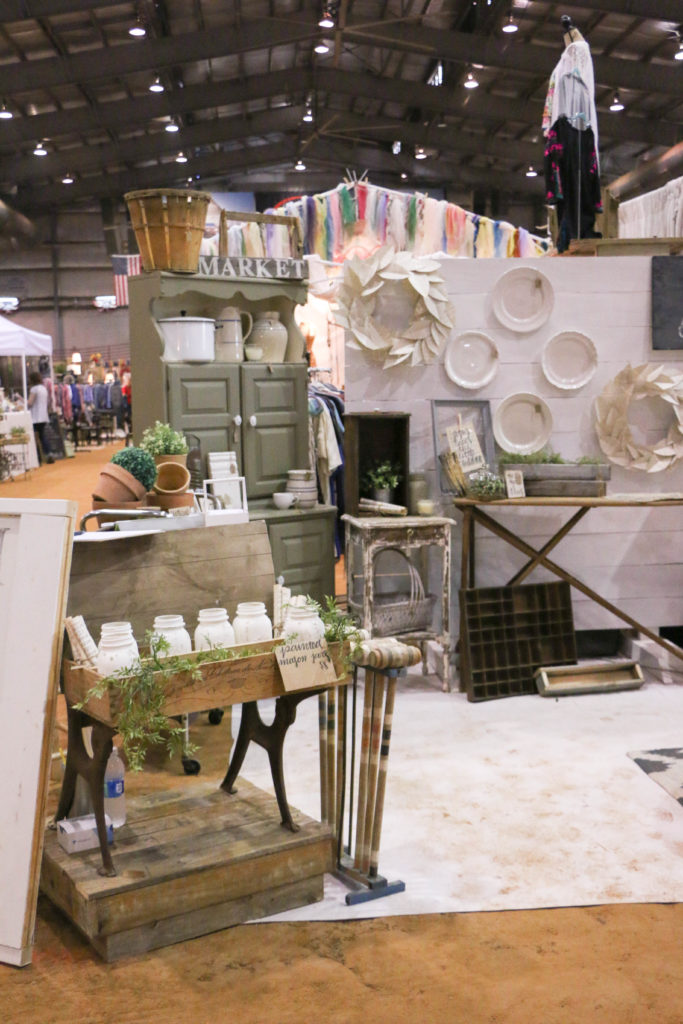 Be mindful of logistics. 
Lastly, don't forget about the logistics. Bring canvas dropcloths if you're on a dirt floor. Bring change for cash buyers. Be prepared for shoppers to pay with card. Bring tools, because something will invariably go wrong. Bring chairs for sitting during the show. Have a plan for load in and load out, whether that means a truck, trailer, or strong muscles. Make a list and check it more than once, because you'll always forget something.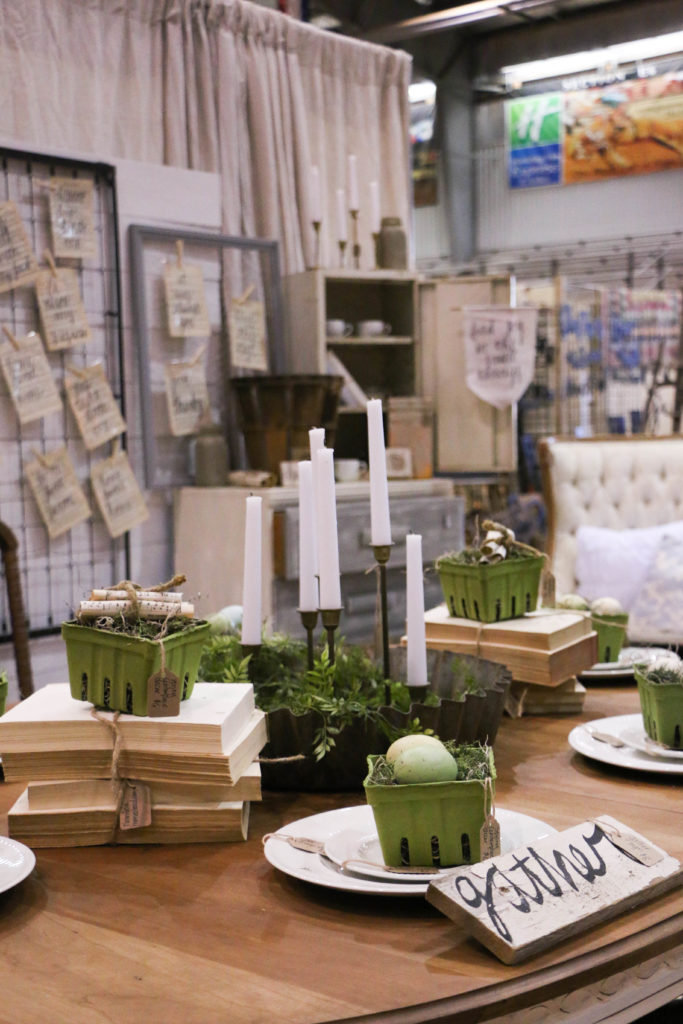 These are just some of the things I've learned, but I feel like I'm way more experienced than I was before! Each show is a learning experience, and I am so thankful to have the opportunity to continue to grow this little side business I have. It's exhausting, exhilarating, and exciting at the same time. Creating the pieces for these shows and seeing my ideas come to life is an indescribable feeling. Have you ever thought about becoming a vendor at a craft fair or antique market? I hope these tips help you out!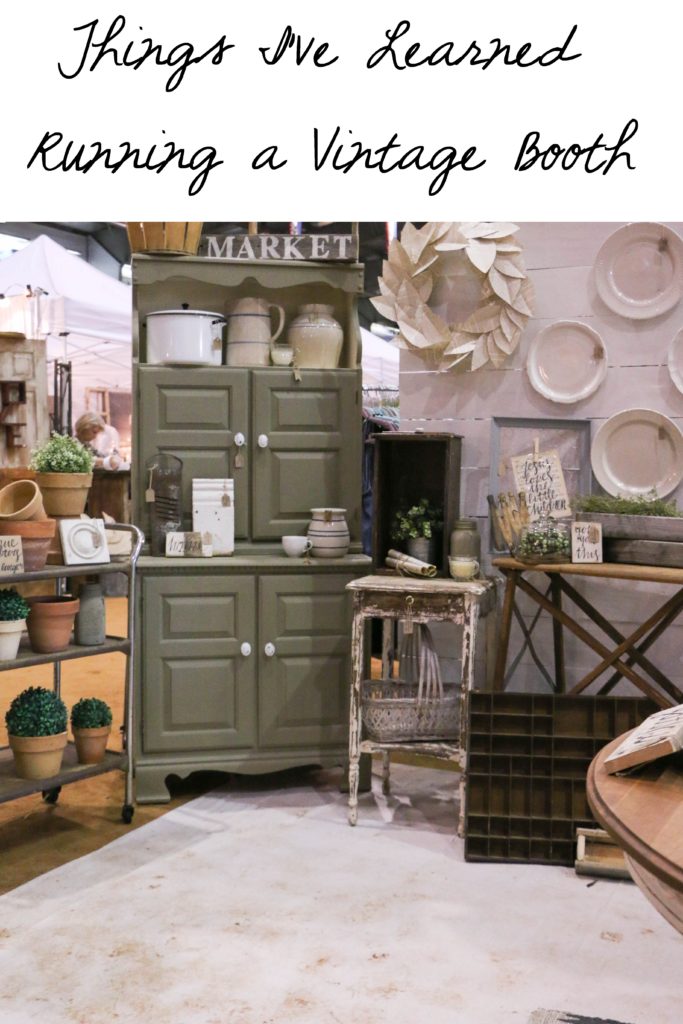 Well, that's all for today friends! Have a fabulous day!