Hi there! Hope your day is going well! I'm here with a super easy project today that can't even really be considered a project. It's something that is seemingly obvious, but I had never thought to do, so maybe you haven't either. I don't know. Anyway, y'all know I love chalk paint. I use it all the time on my projects for both my house and my pop-up shows.
I have used it on a variety of items, but never lamps. I had these lamps that were out of commission from our bedroom. You can see the corner of it here in this photo. They were from our wedding registry, when I didn't know what I liked or what I was doing. So they didn't really mesh with my style anymore, now that I feel like I have an established theme in our home.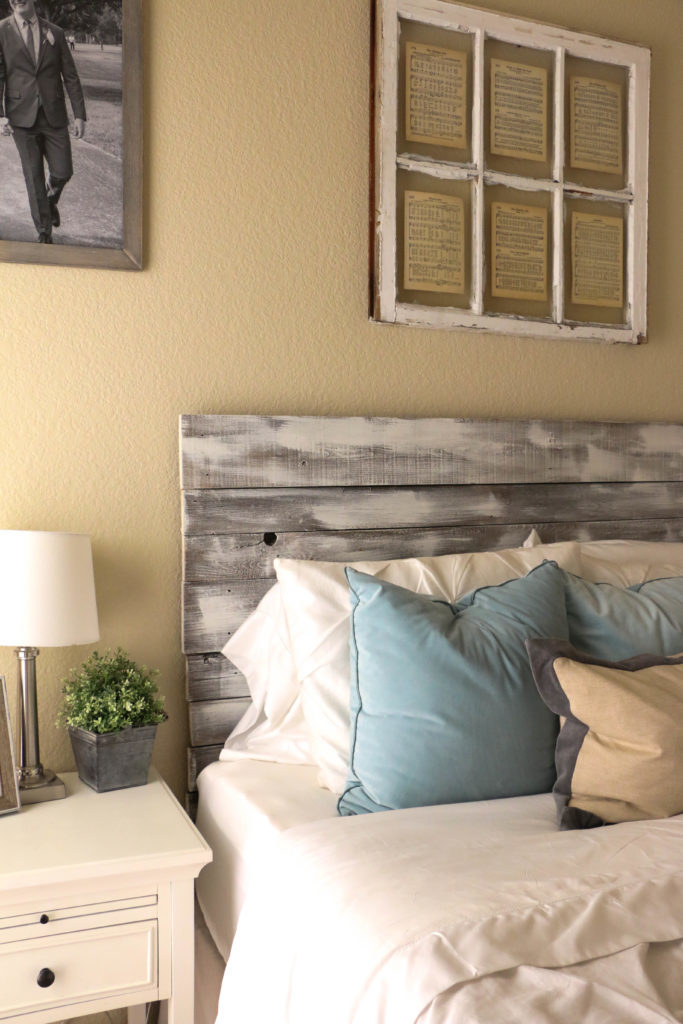 So while I replaced these lamps, they were still perfectly good lamps, and I wanted to see if there was something I could do to make them fit into my style a bit more. So, I used my trusty old chalk paint and went to work! Like I said, this isn't really a tutorial or anything, because it's seriously the world's easiest DIY. I just slapped some paint on it and called it a day.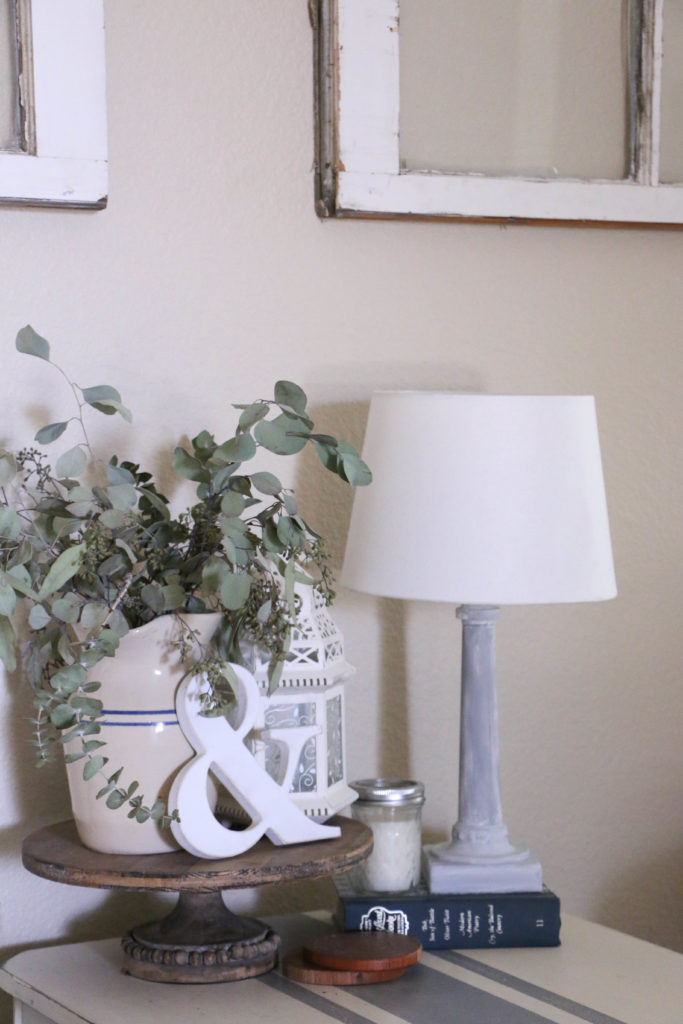 I used my own homemade chalk paint, so I don't have an exact color match to show you, but I used a white, and then added some gray on top to give it a little more dimension.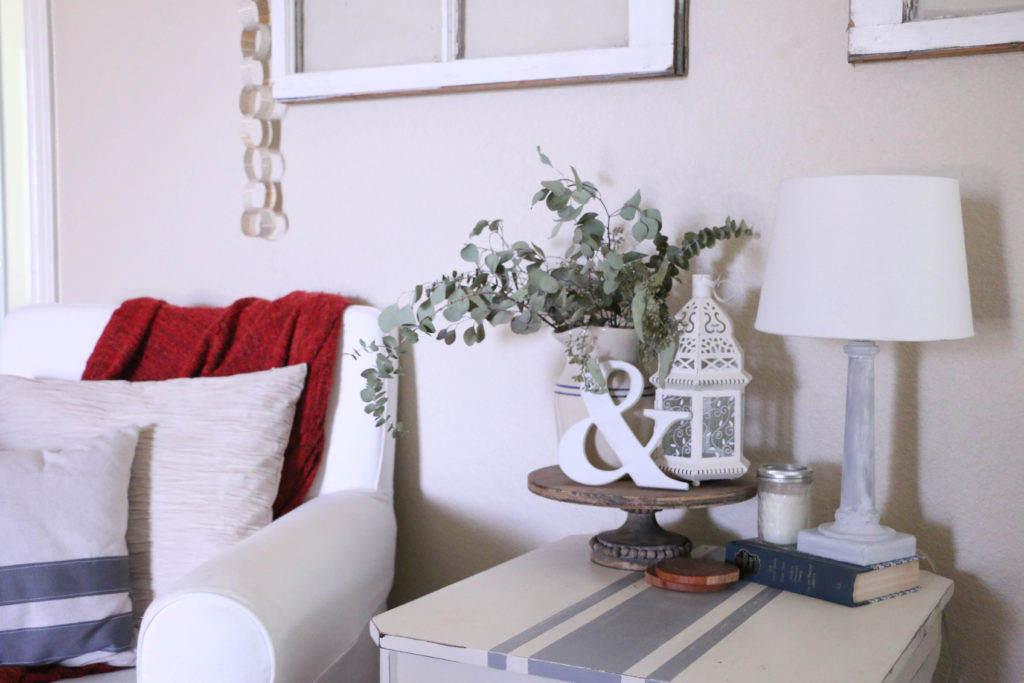 I think it gives the lamp just the right touch to take away that builder-grade base we were working with.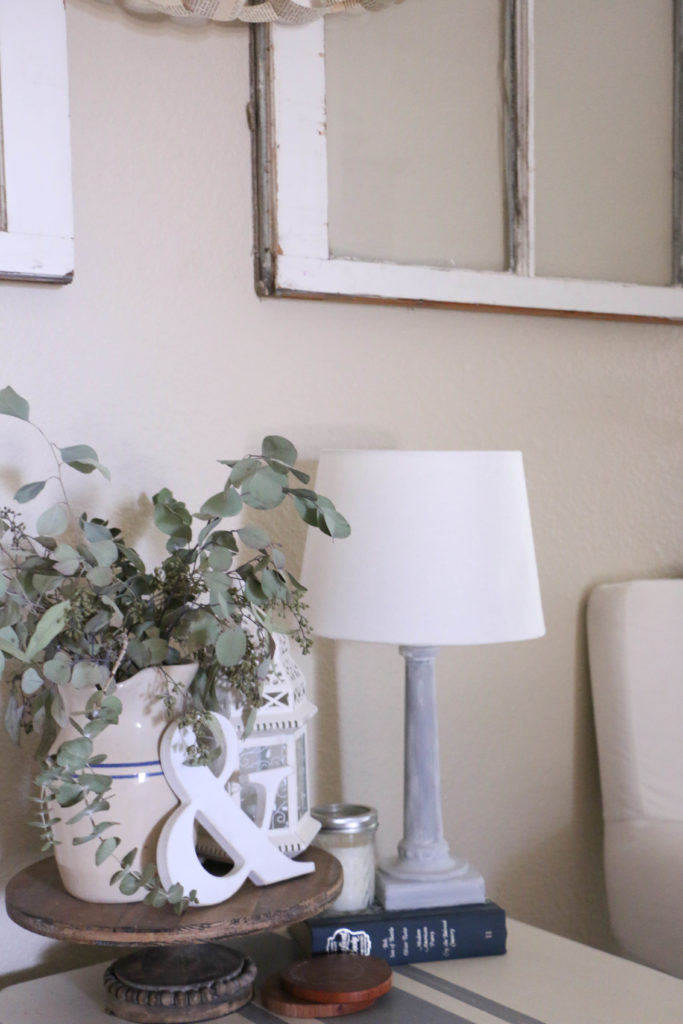 It makes it a little more subtle and farmhouse-y. I moved one into the living room, and the other went over to my booth at Farmhouse in Downtown Waxahachie, TX. I should have tried this a long time ago; I've spent so long wanting to replace them that I missed a perfectly good opportunity to relove them! Waste not, want not, right?
So in case you were wondering, chalk paint works on all kinds of things! Don't be afraid to slap a coat on to something that needs a little love. It's not just for furniture!
Anyway. That's pretty much it. Have you ever chalk painted anything in particular? How did it go? I'd love to hear about it in the comments below. Well, that's all for today, friends. Have a fabulous day!