Hello all! Wow. It's been awhile! *covers face in shame* I'm so sorry about that…time gets away so quickly, doesn't it? Well, I have a little update to share today, which really could be summed up by the title alone, but of course, I'm going to chat about it a bit.
So, we've lived in this house for a year and a half. It's a rental, blah blah blah, you know the spiel. Our bedrooms have tile, and that's absolutely the last thing I would choose for a bedroom if I were the owner of this house, but I'm not, so I suck it up and move along. Anyway, we have been here a while, and I have always intended to add a rug to this bedroom, but for whatever reason, I've never set aside the money in the budget.
So when I received some gift cards, the hunt was finally on for a bedroom rug. If you follow me on Instagram, you may have seen in my stories a few weeks ago where I posted a few options of rugs that I was thinking of. I ended up going with the one less people liked, but #yolo guys. Go with your gut.
So, I got an 8×10 foot jute rug, and let me just say, I am in love with it! I don't know why I didn't do it sooner!
I like the natural texture, and I think it adds the perfect warmth to the room.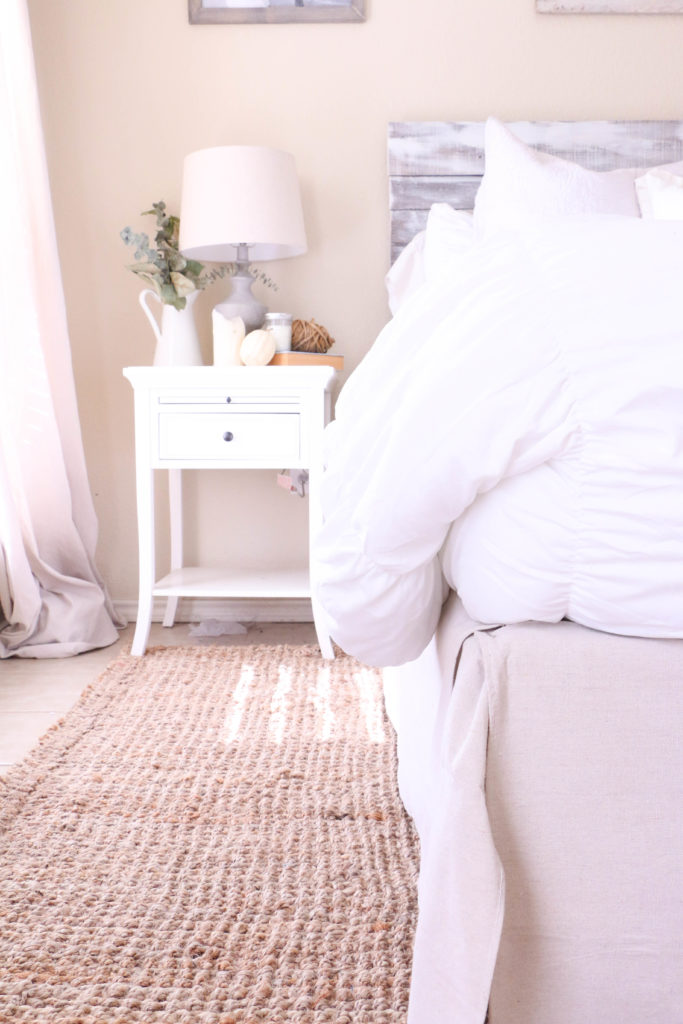 I chose this rug from At Home, and the best part is that it was only $150! For an 8×10 size rug, that is the most affordable option I came across. I was slightly skeptical of the quality for the price, but I was pleasantly surprised when I saw it in person!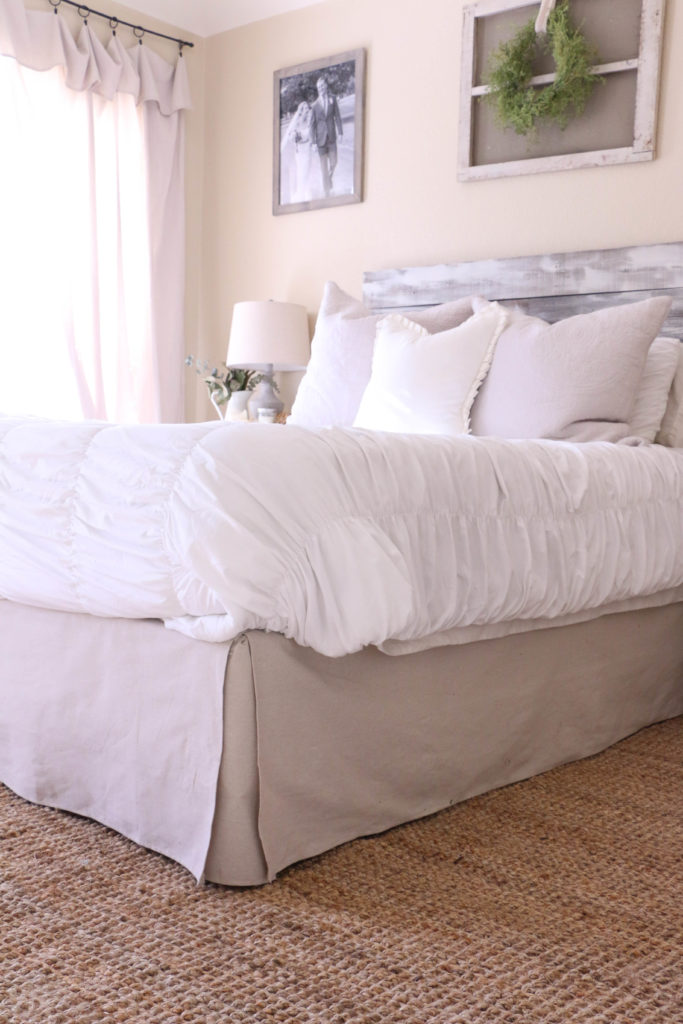 The other concern that I had with this type of rug is that it would be rough or scratchy, which isn't what you'd like in a bedroom. The best way that I can describe it is that it is sturdy, but not scratchy. It has a stiff texture, but it is not uncomfortable.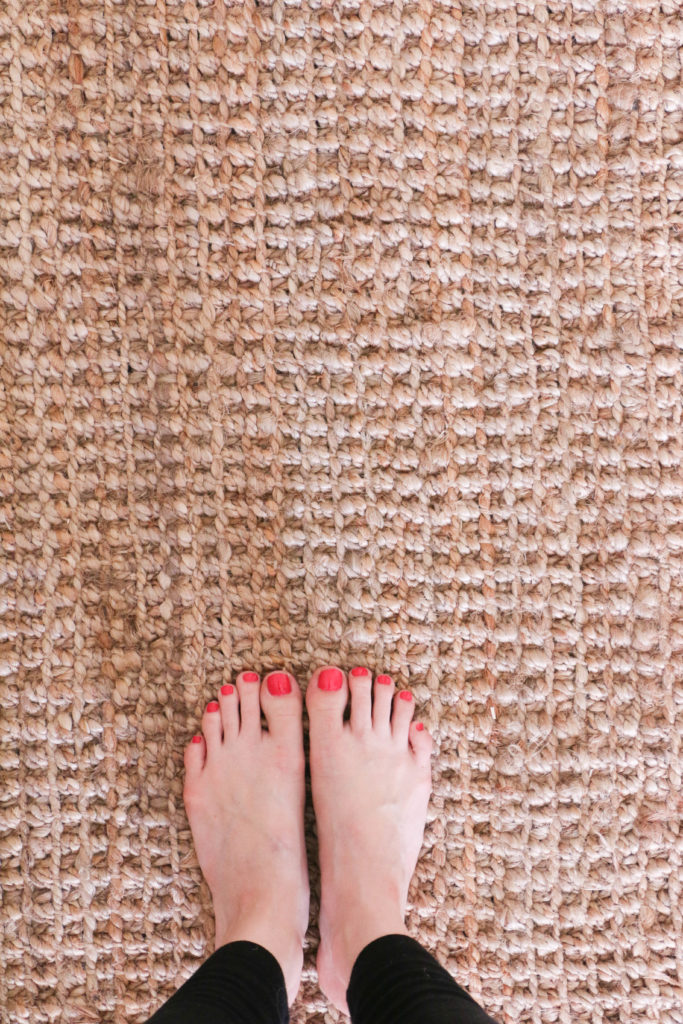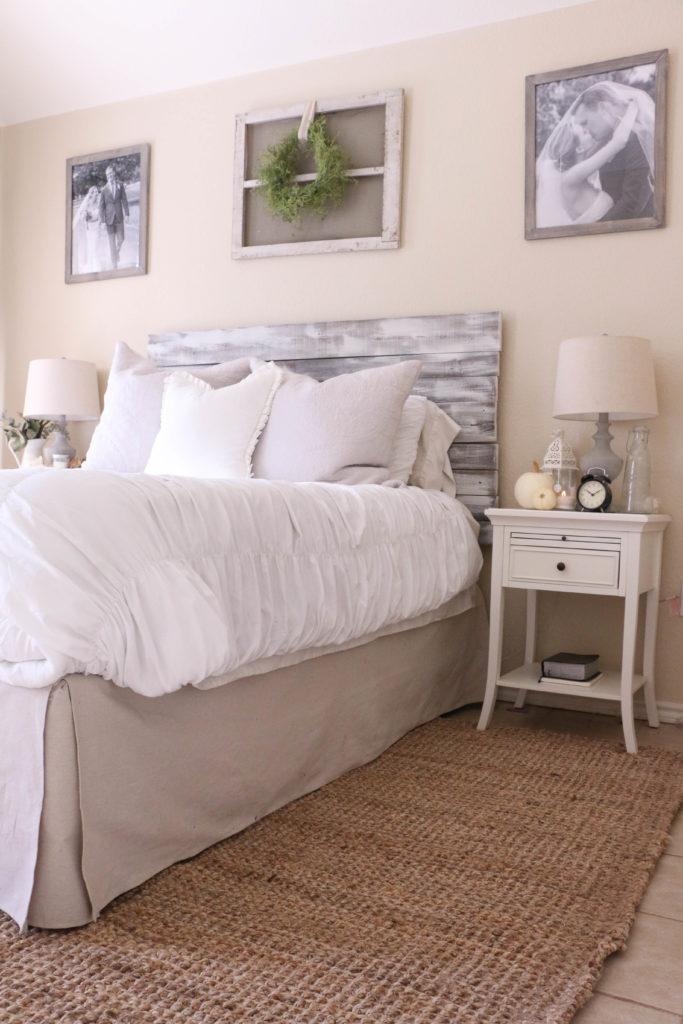 I'm so happy with this purchase. Took me long enough, I suppose! I'm loving this simple update in our room, and I think it makes a big impact! I'm so excited about it, I may or may not find myself sitting on my bed just so I can stare at it.
Anyway, that's all for today, friends. Have a fabulous day!